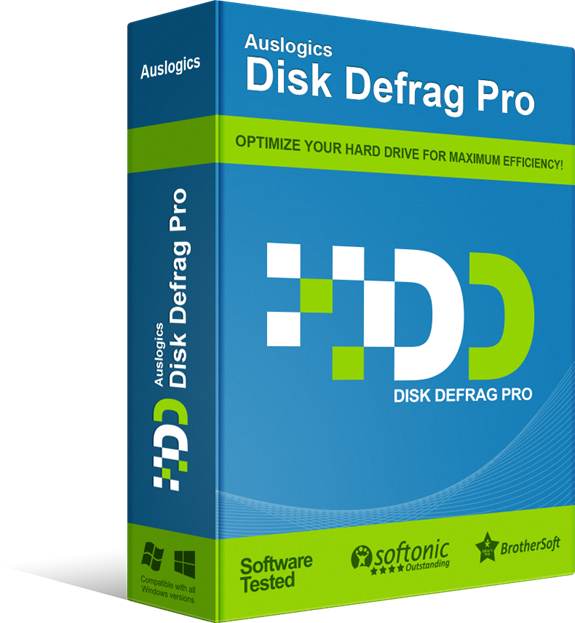 Auslogics Disk Defrag 9 PRO (v9.1.0.0)


The professional edition of your favorite defragmenter. Now delivers even more speed to your hard drive, thanks to new optimization algorithms and boot-time defrag technology.

- Defragments system files (MFT, pagefile, hiberfil, etc.)
- Offers a choice of 4 disk optimization algorithms
- Not only defrags, but prevents further fragmentation
- Uses special algorithms for SSD and VSS-enabled drives
- Shows detailed reports and performance charts

How Disk Defrag Works

Ultra-Fast Engine
One of the fastest defraggers in the world, Disk Defrag often takes less than 10 minutes to defragment an average-size hard drive.

Consolidates Free Space
Merges scattered pieces of free space into a contiguous block, preventing fragmentation of newly created files.

Lists Fragmented Files
You can see which files are the most fragmented, as well as the location of each fragment on the disk map.

Defrags Single File or Folder
Can save you time by defragmenting only the files or folders you want instead of the entire hard drive.

Works the Way You Want
You can use the default settings for convenient one-click defrags or customize program operation and appearance to fit your needs.

Industry-Acknowledged Quality
Exclusive Auslogics technology is proven safe and effective in multiple tests, used by PC manufacturers and recommended by experts.

Operating System:
- Win 10 (32 or 64 bit), Win 8/8.1 (32 or 64 bit),
- Win 7 (32 or 64 bit), Vista SP2 (32-bit only),
- XP SP3 (32-bit only)

Language: English.

Homepage:



Install Notes:
- Install program
- Register application with given serial.
- Done, Enjoy.


#katkat -> To avoid fakes, ALWAYS check that the torrent was added on ExtraTorrent.ag by katkat
https://extratorrent.ag/