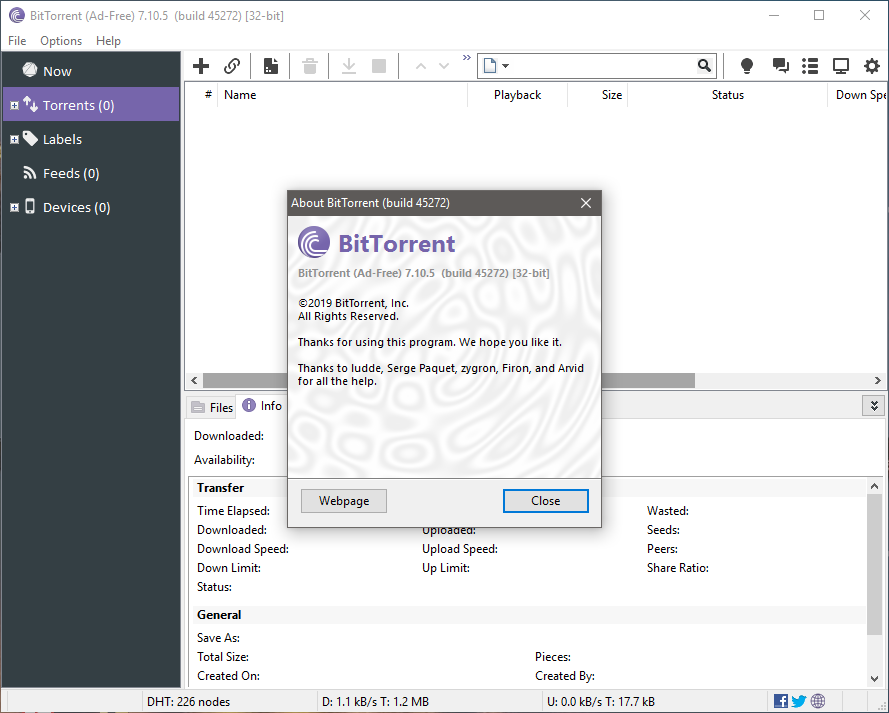 BitTorrent FREE v7.10.5 build 45272 Stable Multilingual (Ad-Free)


BitTorrent - peer to peer network client program, aimed at the ability to download large files. Unlike other similar networks (Kazaa, eDonkey, etc.), where the owners of the same file can be several people who have this file is located, BitTorrent provides for a file a sole proprietor, who is interested in its distribution . Such interested person may, for example, a software developer. In addition, the feature of this network is very high speed jumps file, which is achieved by the original method of issuing file from several computers, even if the entire file to them yet. Omitting details, we can say that the more people shake via BitTorrent a file, the faster it will download.

Features:
- Dynamic bandwidth management network channels.
- BitTorrent does not interfere with other Internet-connected programs.
- Parallel loading of multiple files.
- Search for identical files for faster downloads.
- Ability to create and distribute their torrent files.
- Detailed information about media files ensures the security of downloads in BitTorrent.
- Minimum settings.
- Multilingual interface.

Langpacks:
Albanian, Arabic, Azerbaijani, Basque, Belarusian, Bosnian, Bulgarian, Catalan, Chinese (Simplified), Chinese (Traditional), Croatian, Czech, Danish, Dutch, Estonian, Finnish, French, Frisian, Galician, German, Greek, Hebrew, Hungarian, Icelandic, Italian, Japanese, Korean, Latvian, Lithuanian, Macedonian, Malay, Norwegian, Persian, Polish, Portuguese (Brazil), Portuguese (Portugal), Romanian, Russian, Serbian (Cyrillic), Serbian (Latin), Slovak, Slovenian, Spanish, Swedish, Taiwan, Thai, Turkish, Ukrainian, Valencian, Vietnamese.

Release Notes:
2019-06-05: Version 7.10.5 (build 45272) Stable
- Official site does not provide any info about changes in this version

Homepage: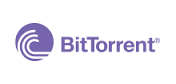 Install Notes:
- Extract archive with WinRAR or 7Zip.
- Install The App
- Exit The App from System Tray
- Copy Content from Ad-Free Folder to Install Directory
- Enjoy This Release!!

#katkat -> To avoid fakes, ALWAYS check that the torrent was added on ExtraTorrent.ag by katkat
https://extratorrent.ag/